Antiquarian & Vintage Books
The Unterwegs Antiquariat by Marie-Luise Surek-Becker offers its customers beautiful and trend-setting books from the fields of: Architecture/Design, Photography, Berlin/Brandenburg as well as historical travel guides.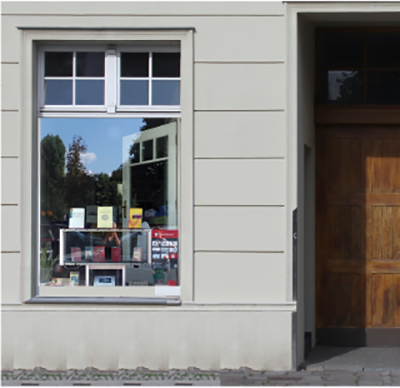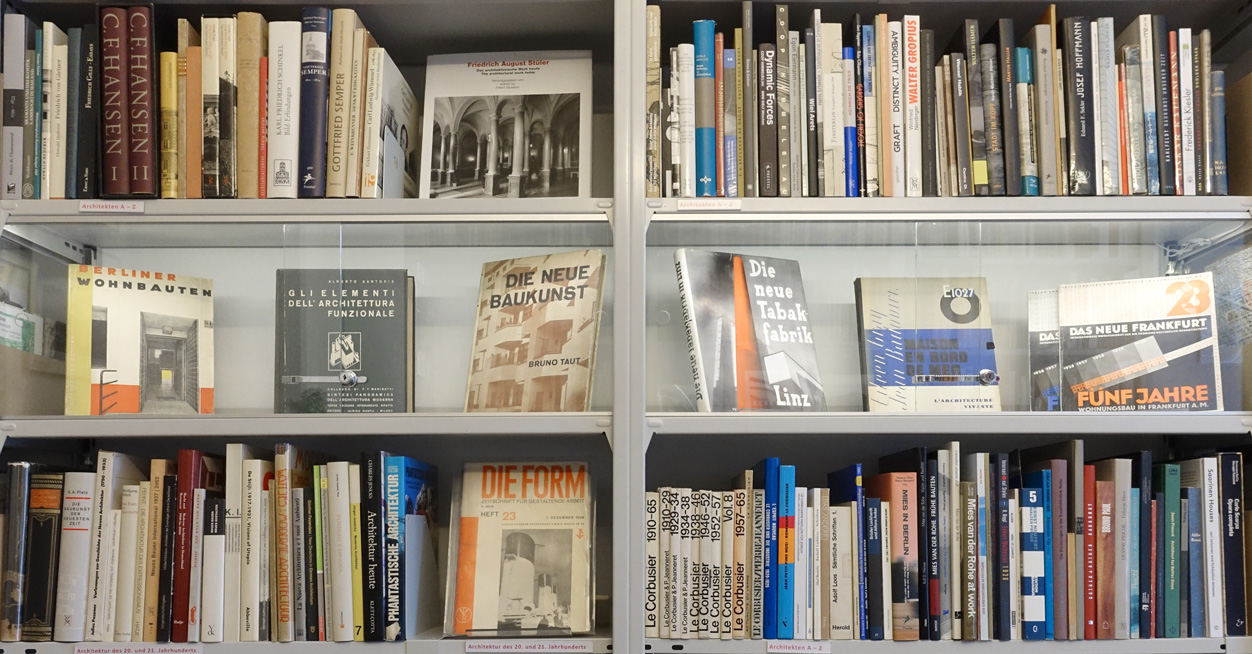 Our Subjects
Our strength lies in specialisation: the antiquarian bookshop focuses on just a few subjects. Professional knowledge and targeted advice make us one of the leading antiquarian bookshops in this spectrum.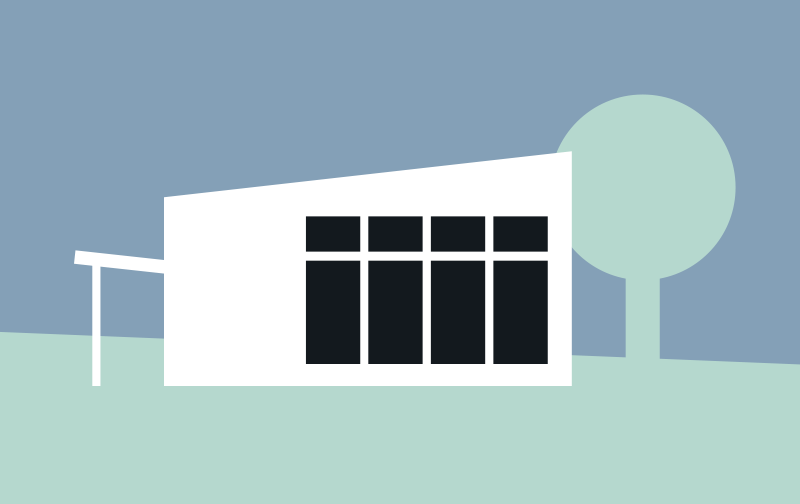 Architecture/Design
From Art Nouveaux, Werkbund, Bauhaus, Magic Realism, International Style and Postmodernism to the present! Literature on design and architectural theory, fundamental works and articles, as well as important journals and books on graphic design and typography.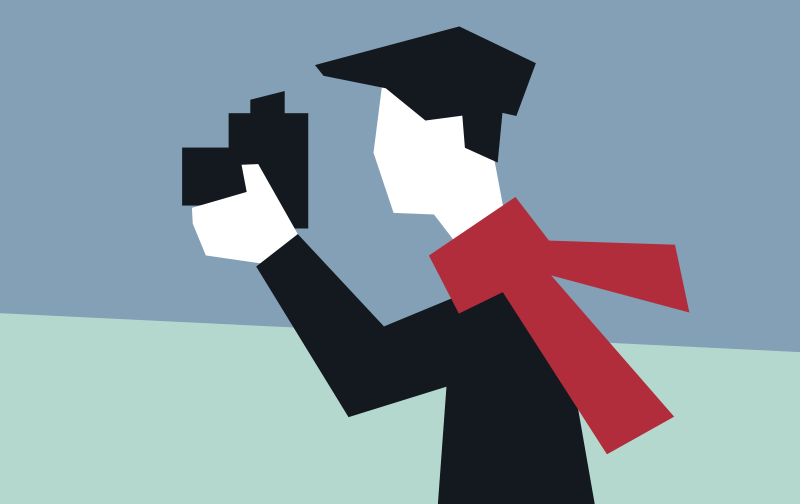 Photo Books And Photography
International photo book classics, photo books on urban and architectural photography of Berlin. In addition, a small selection of original photographs (mainly architectural and urban motifs).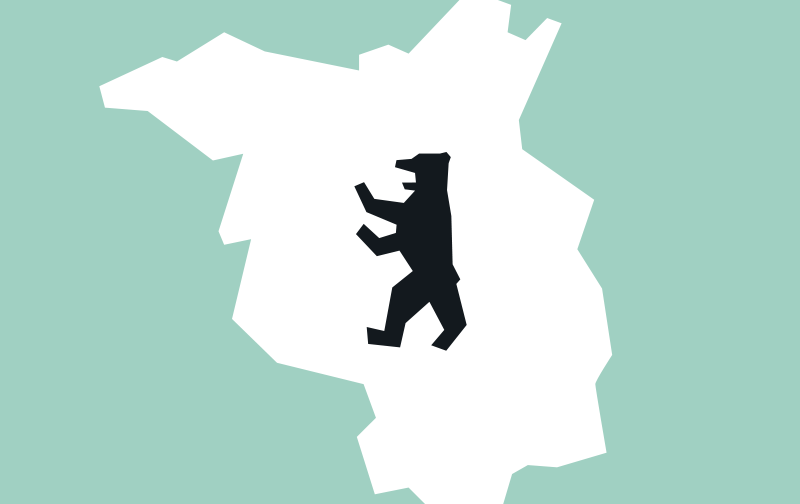 Berlin/Brandenburg
Books on the urban history and development of Berlin and the regional and local history of Brandenburg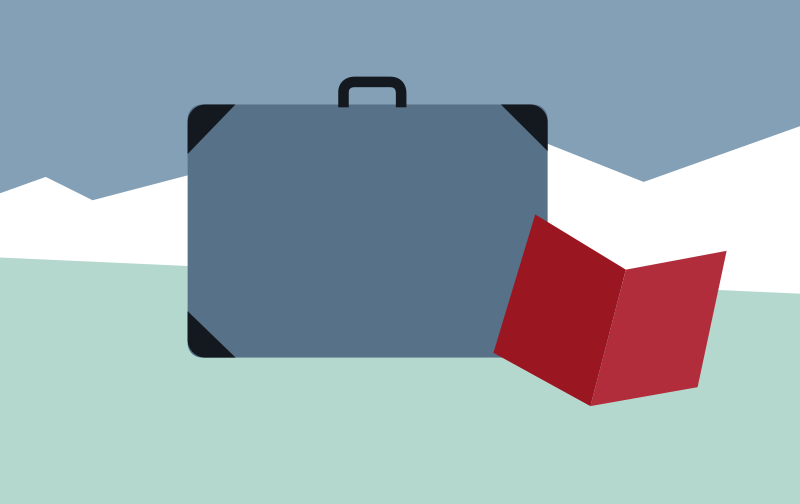 Travel Guides
Large selection of the classic travel handbooks by Karl Baedeker as well as Meyer's travel guides, plus a complementary selection of interesting, relevant and non-sequential guides on various travel areas.
Our Offer
For Marie-Luise Surek-Becker, personal advice and the exchange of ideas with customers are always of particular importance. In this way, the antiquarian bookshop can provide inspiration while pursuing new interests and developments with its selection of products. Our advisory services range from individual books to the realisation of personal collections.
We present our stock in several ways: A look in the shop window always gives customers and passers-by spontaneous new ideas. The online presentation – specifically through our own homepage and online shop - offers detailed information about our selection of products and services. Customers from all over the world also use it to do preliminary research before visiting the shop in person.
Several times a year, online catalogues are produced for selected categories or special occasions. In addition, a newsletter is published, which highlights special items within the catalogue.
Our Customers
Our customers are not only private collectors, libraries and scientific institutions, historians and curators from Germany and abroad, but also architects, photographers, designers, filmmakers, fashion designers, stylists, advertising experts and creative people from all over the world. Many customers, who initially came to browse simply out of an interest in books, are now regular visitors who undoubtably plan to come to the shop during their stays in Berlin.
Unterwegs aims to appeal, not only to the traditional book lover, but also specifically to members of the younger generation, who are seeking vintage books and photographs for inspiration and impetus for their creative work.
The Antiquarian And Her Team
Unterwegs is managed by Marie-Luise Surek-Becker. After training as a bookseller and completing a degree in German, she gained 15 years of professional experience at Kiepert, Berlin's top book store at the time, where she was head of the antiquarian department specialising in Berlin, travel, natural sciences and other other subjects.
She then worked for two years as a book scout at the Jewish Museum Berlin in preparation for the first permanent exhibition in Daniel Libeskind's building.
The work is supported by a small dedicated team whose expertise in different fields enriches the shop's collection.
The History Of The Company
Antiquariat Unterwegs was founded in 1993 by Marie-Luise Surek-Becker solely as a mail-order company. The initial focus was on books about Berlin and East Central Europe as well as travel guides. Sales were made through direct offers and self-published catalogues, and later via the internet and at antiquarian book fairs.
In 2003, the mail-order antiquarian bookshop became a retail shop with a new premise. The previous scope was expanded to include a gallery. Selected titles on architecture and photography were added to the original subjects of Berlin/Brandenburg and travel guides. The gallery preferred to exhibit architectural and urban photographs by Georg Bartels, Mario von Bucovich, Karl-Ludwig Lange and Hans-W. Mende, among others, or focus on important topics or occasions such as the Palace of the Republic, 50 years of the Hansa Quarter, opening of the Berlin Philharmonic building, etc.
The real estate boom necessitated another move in 2018. The new location in the nearby Acker Strasse with several small shops, cafés and offices, turned out to be a stroke of luck. The neighbourhood, with its very special and typical Berlin atmosphere, is a great place to stroll around and spend some time.
As an experienced antiquarian and well-connected dealer, Marie-Luise Surek-Becker was one of the initiators of the Berlin antiquarian book fair, LiberBerlin, which was established in 2000 and co-organised by her until 2007.
For many years, she was involved as a member of the Verband Deutscher Antiquare (Association of German Antiquarian Booksellers), as well as the International League of Antiquarian Booksellers (ILAB).